Description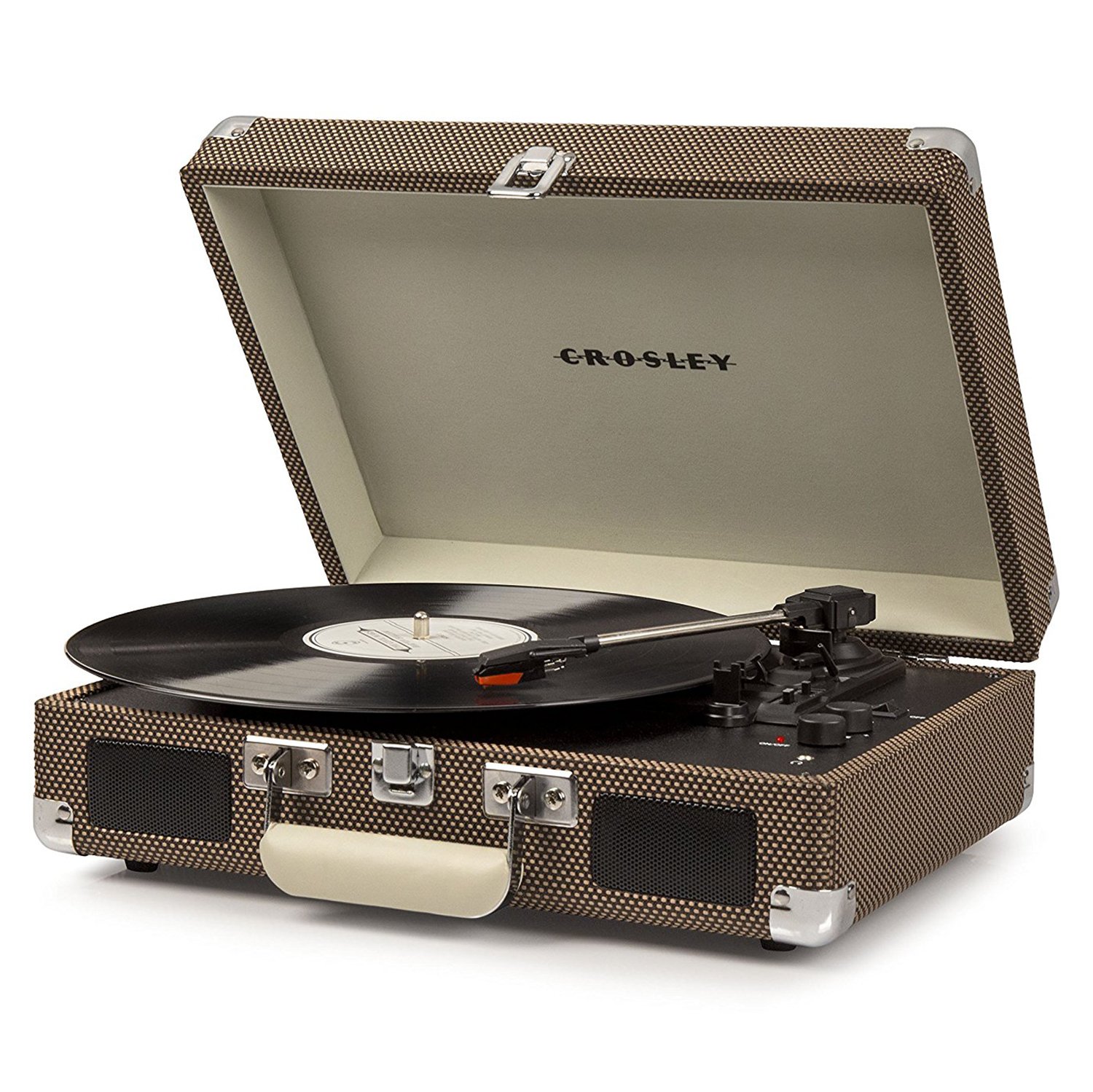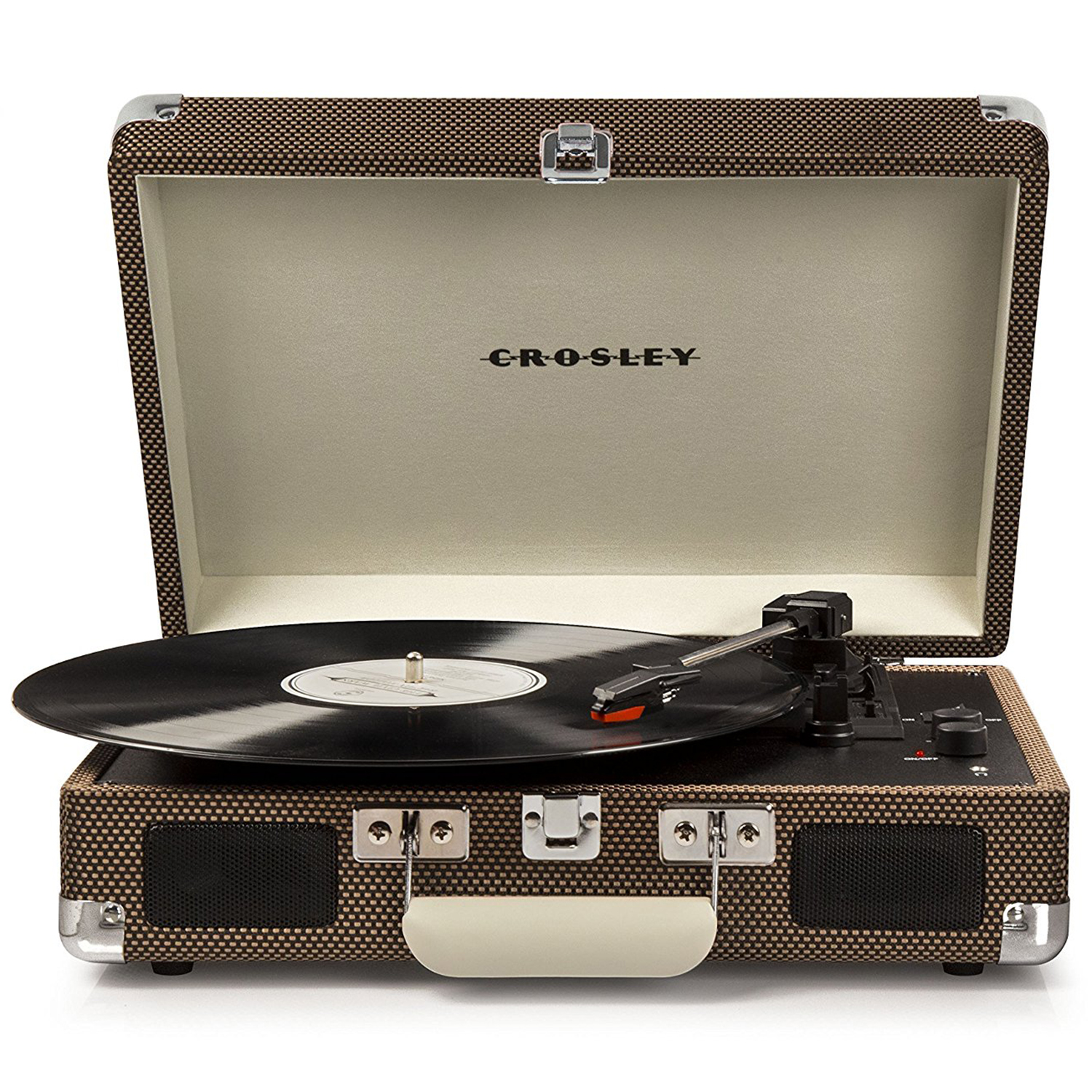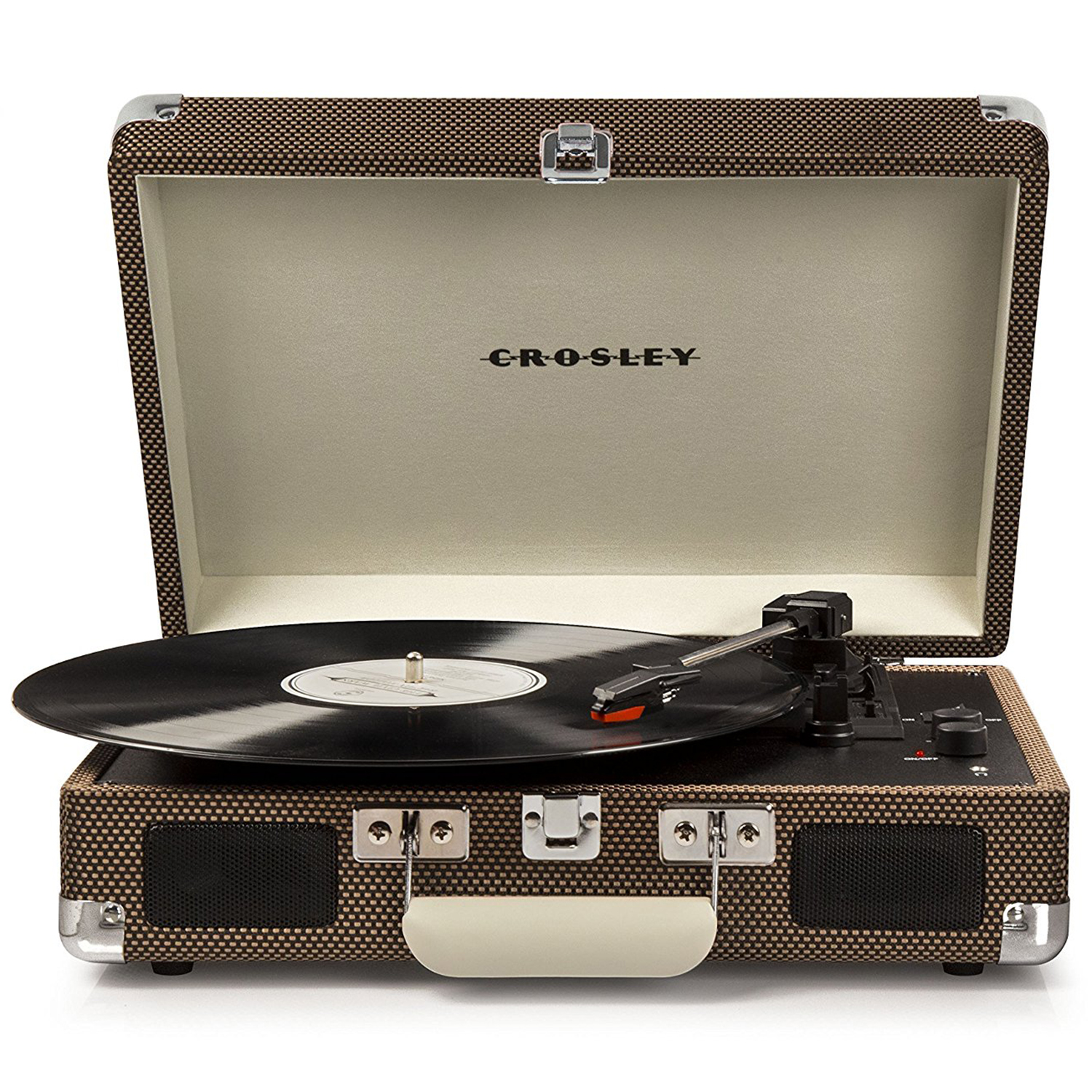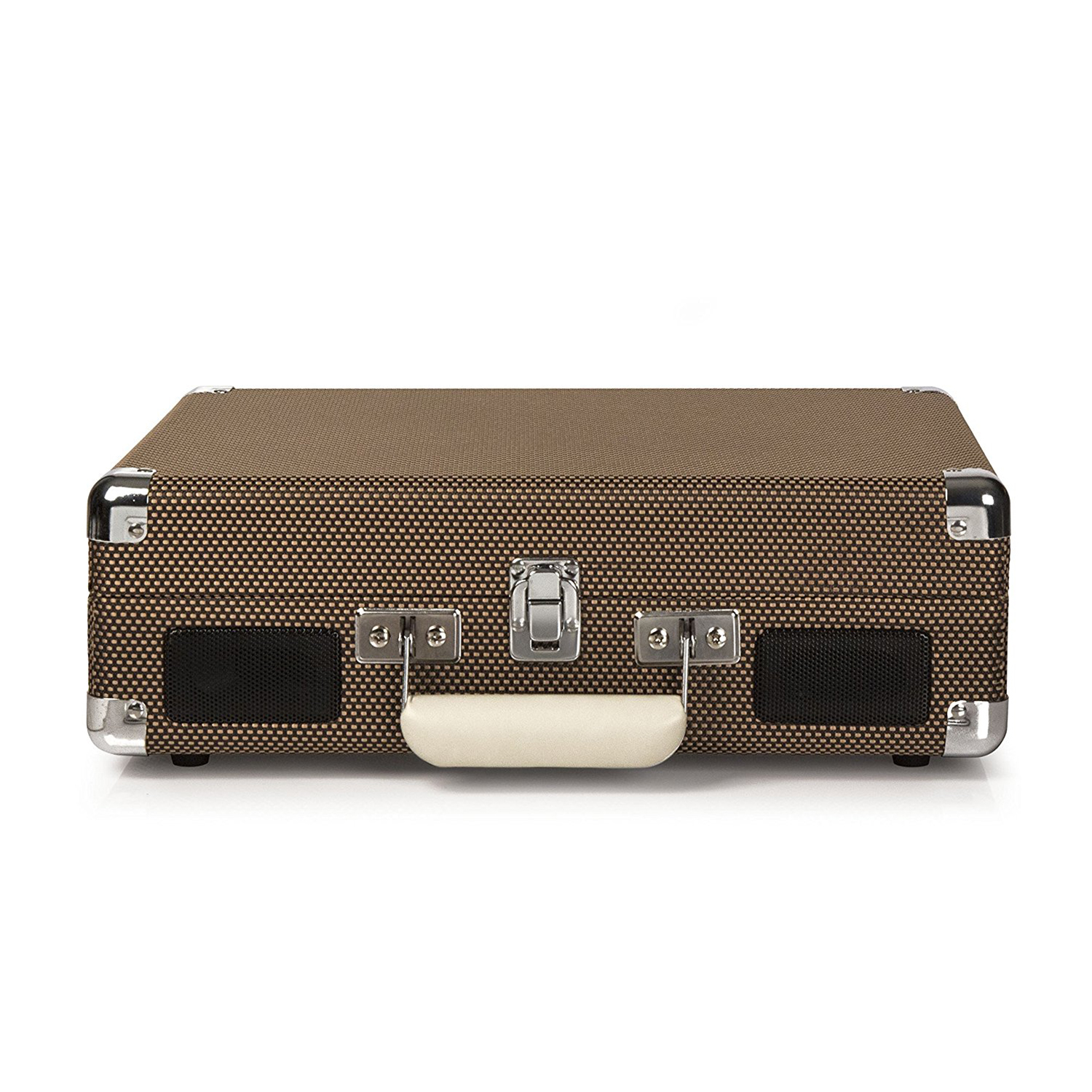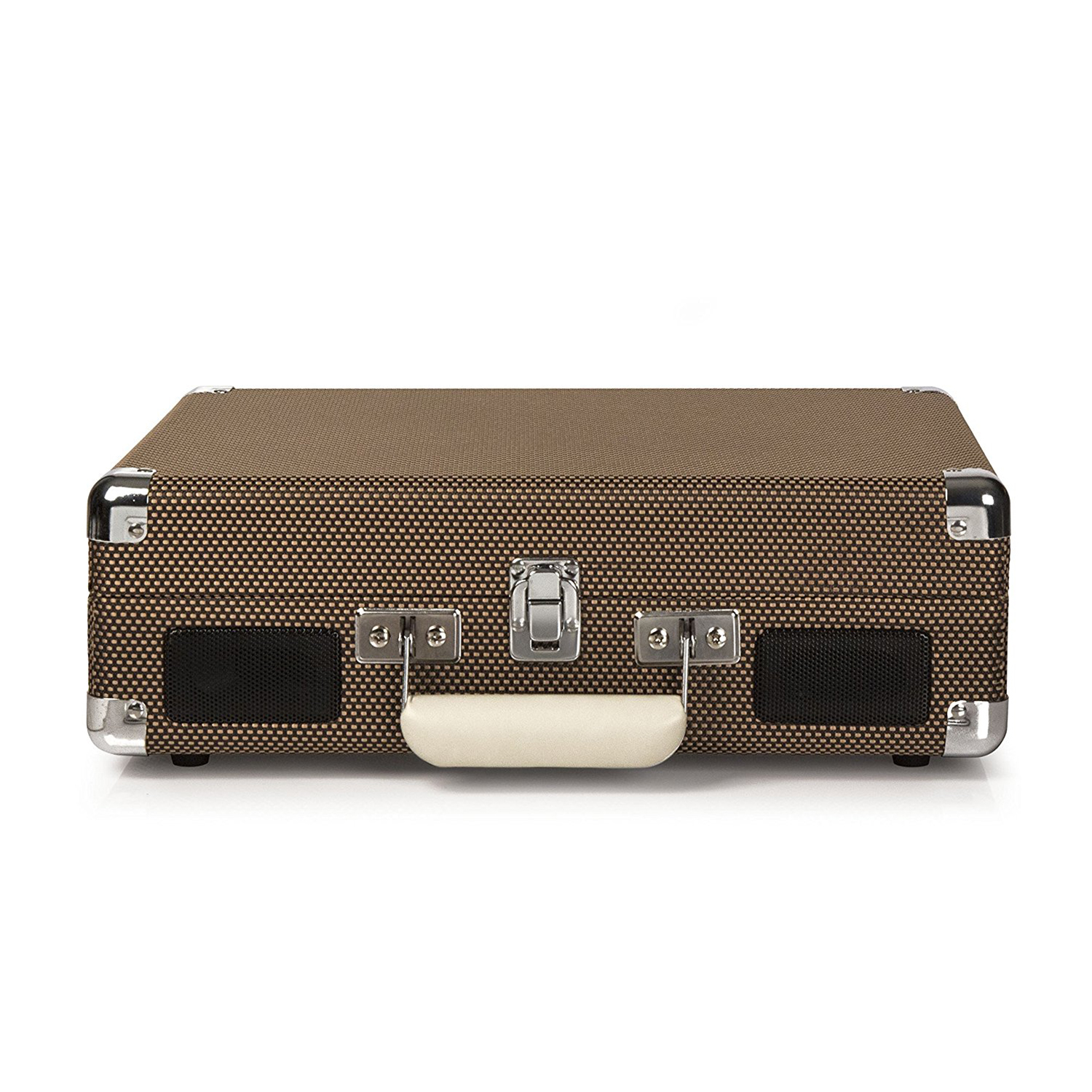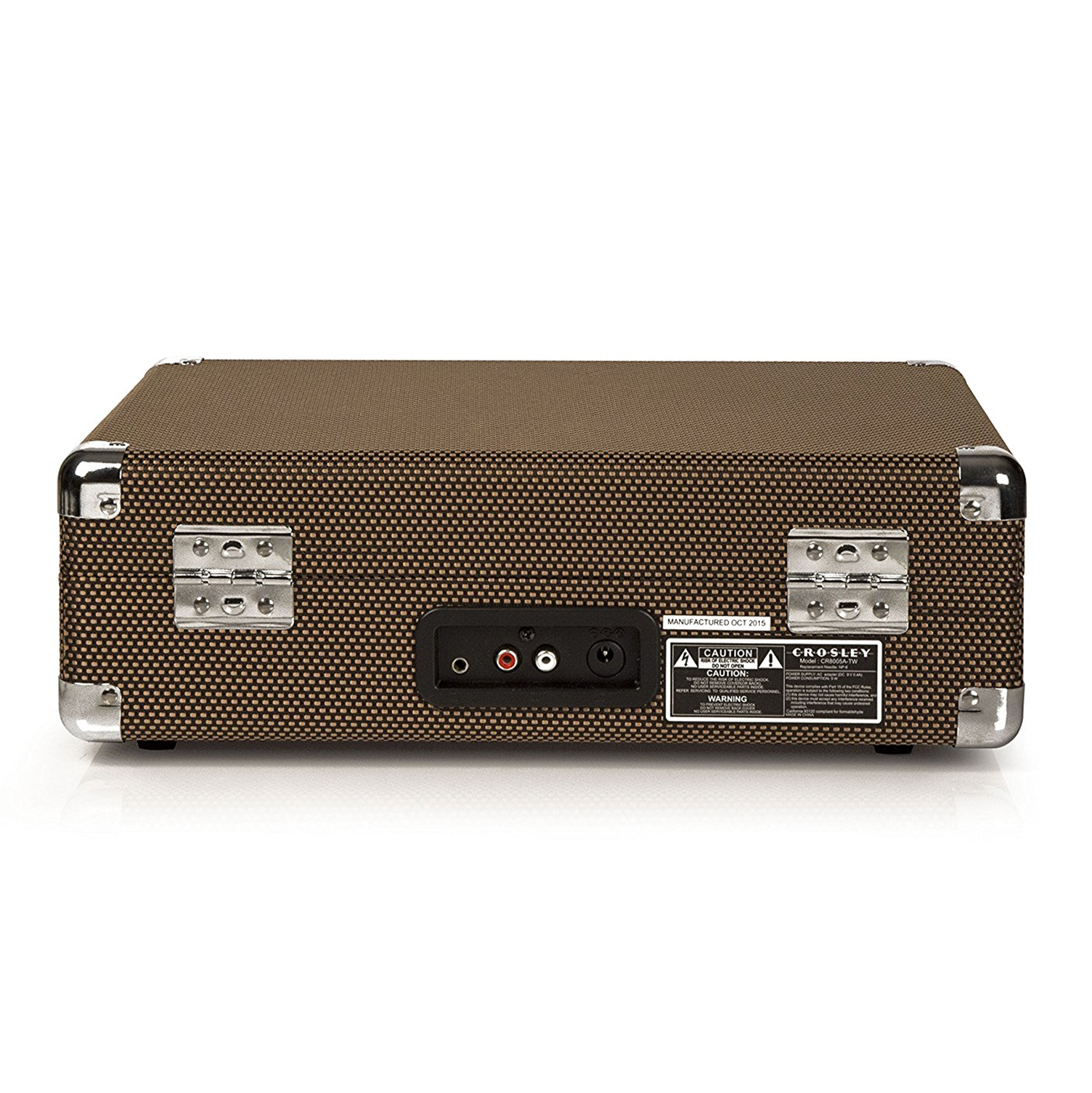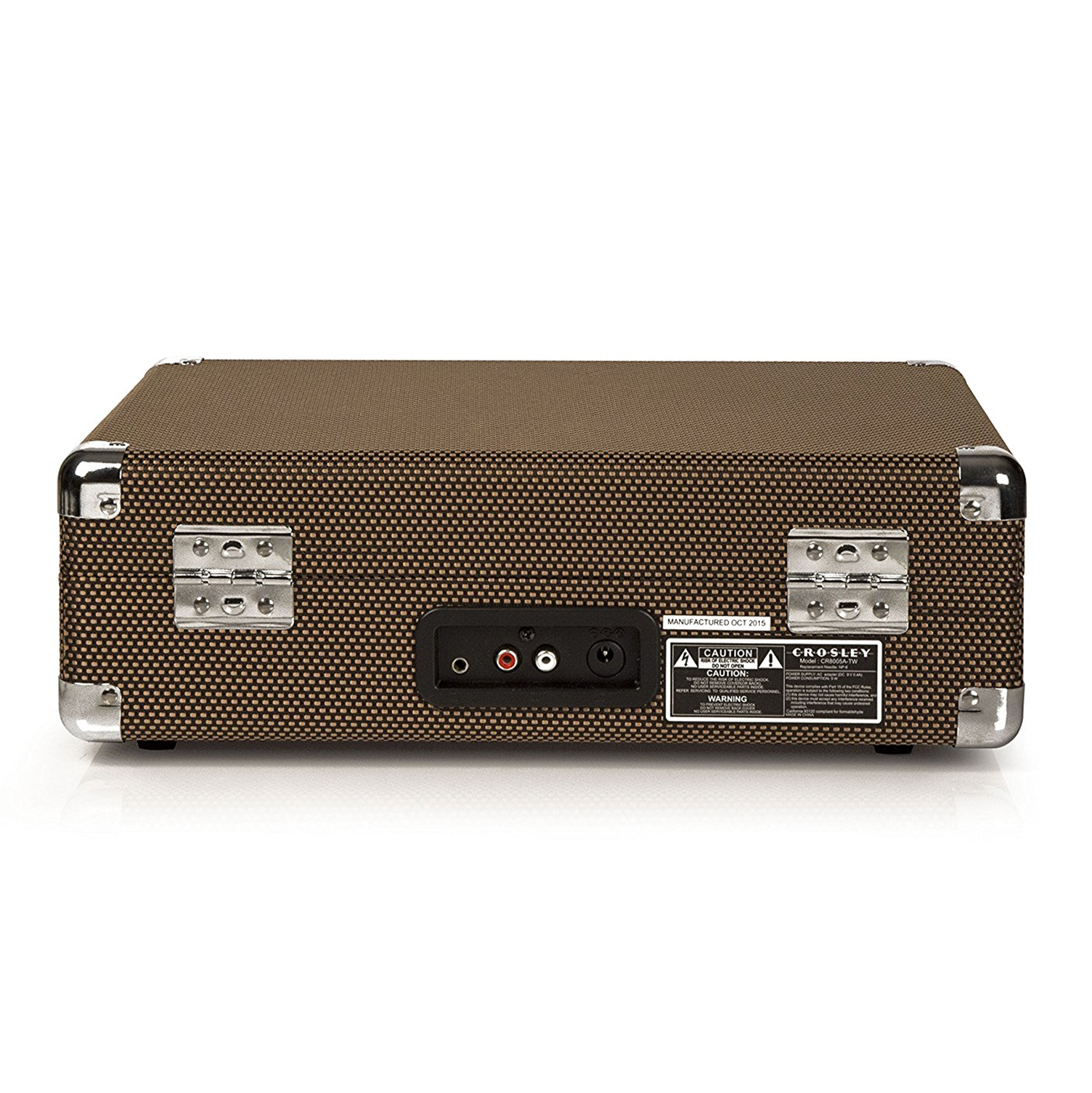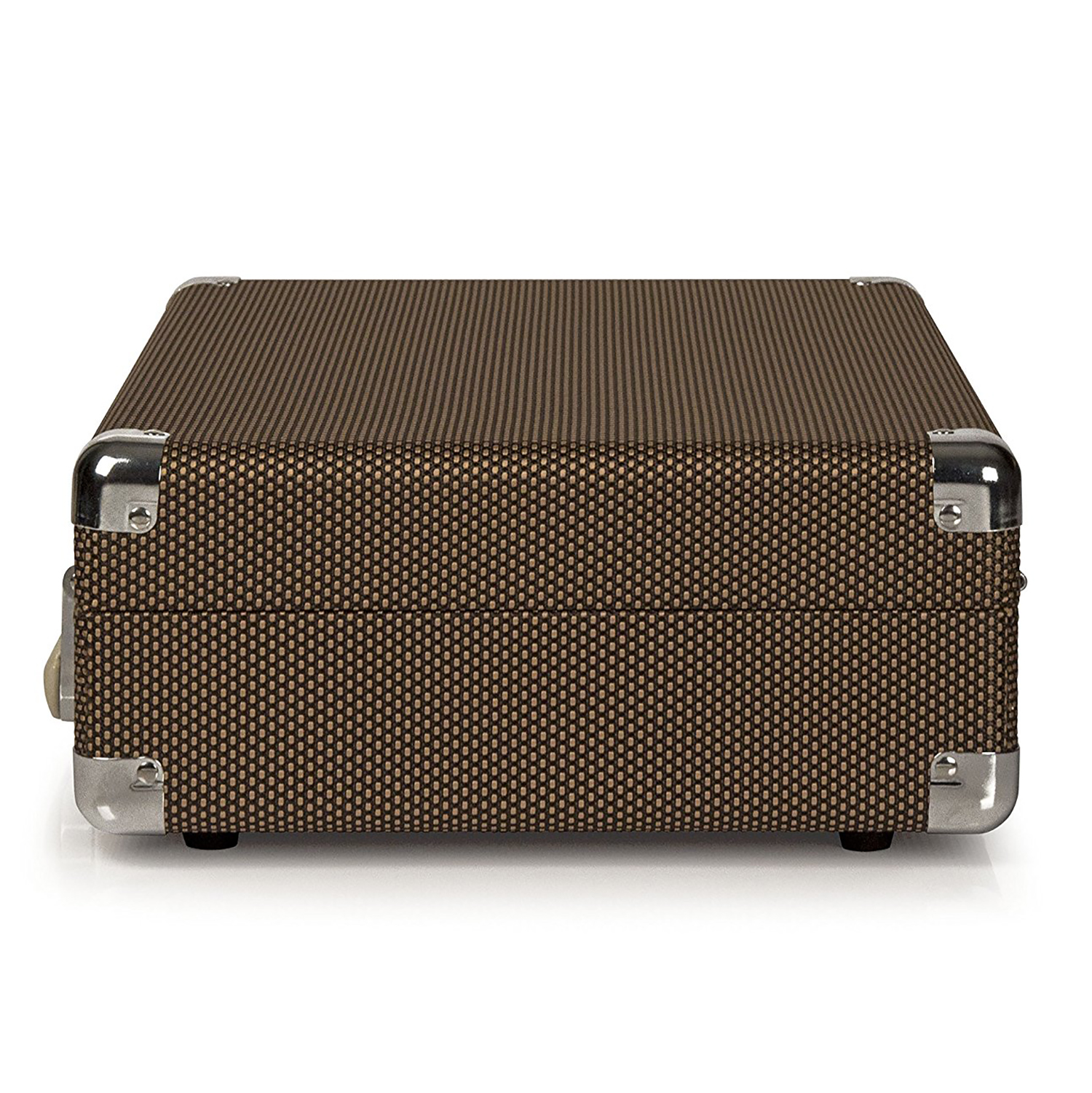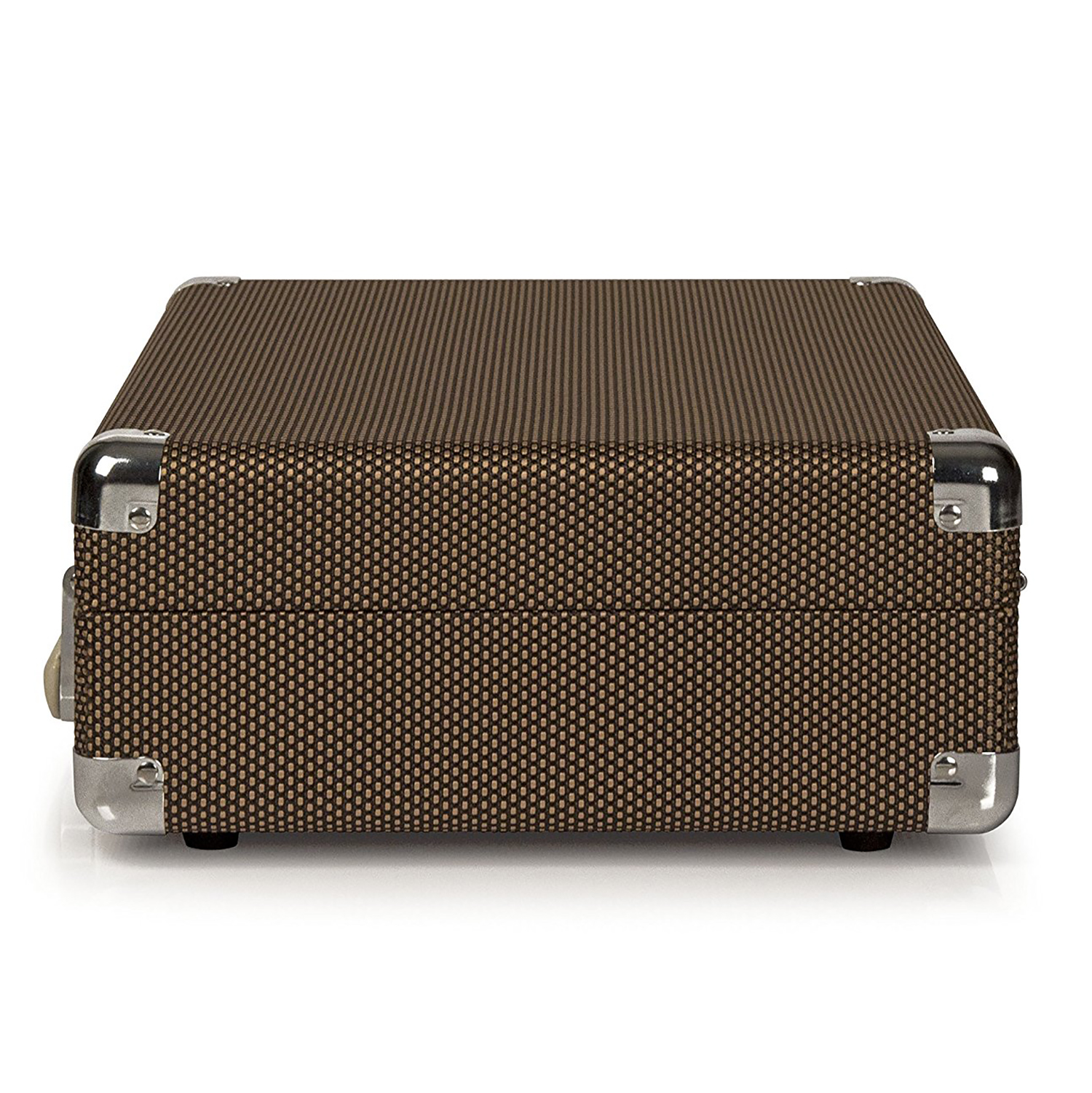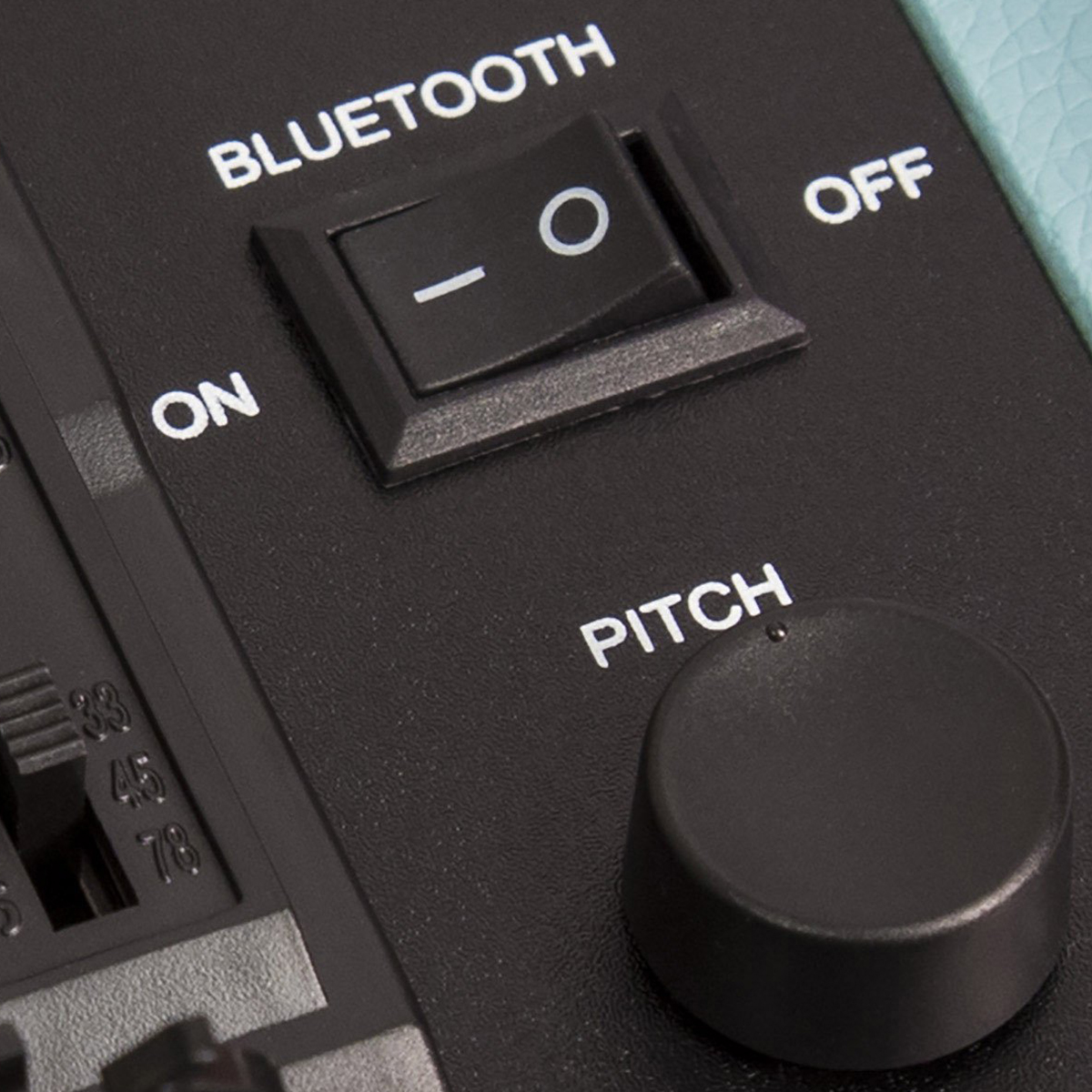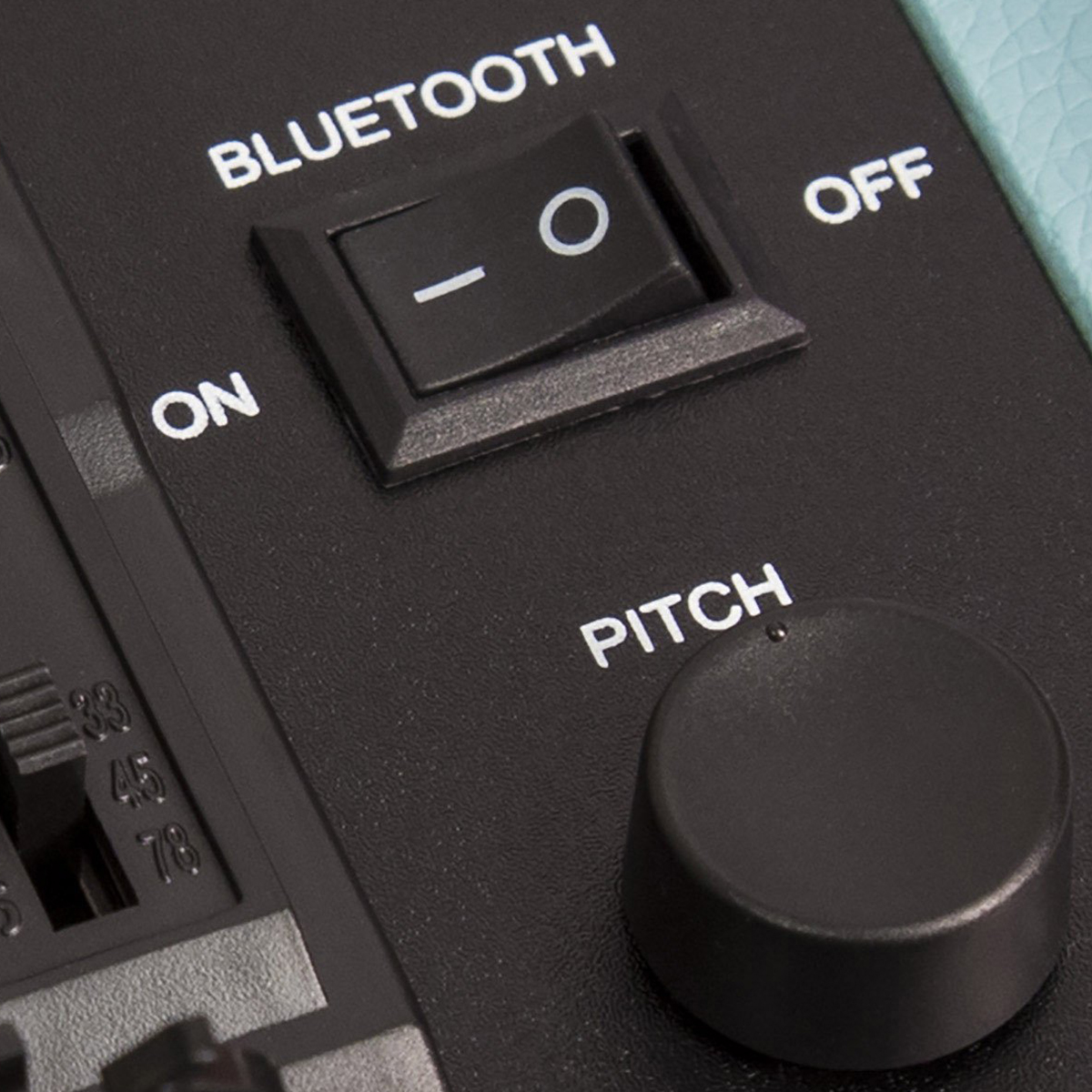 Part Number: CR8005D-TW
CROSLEY CRUISER DELUXE PORTABLE three SPEED BLUETOOTH RECORD PLAYER TURNTABLE, TWEED

MAIN FEATURES
Charming suitcase style record player
Plays three speeds including 33 1/3, 45, and seventy eight RPM records
Easily sync to Bluetooth connection and stream digital music right through built in speakers
Dial record's speed with advanced pitch control adjustments
Have one on one jams with headphone jack or add powered speakers through RCA ports to blast out loud
DETAILS AND SPECIFICATIONS
If music makes your world go round, drop the needle on your new Crosley Cruiser Deluxe Portable Bluetooth Turntable and get your jam on.
Real talk, who needs love when you have a turntable. This Crosley Cruiser is ready for you to put your record on and dance. It shows off an enthralling, suitcase style shell and plays three speeds.
You can connect it to Bluetooth in a breeze and stream your tunes digitally through the built in speakers. Dial the speed with the pitch control adjustments, have a lil dance party with yourself with the headphone jack, or bump up the party with the RCA ports.
Whether it's mom and dad's ole record collection or your new favorite hobby, vinyl is forever and this Crosley Cruiser Deluxe Portable Bluetooth Turntable is about to make your heart spin.
Features
Charming suitcase style record player
Plays three speeds including 33 1/3, 45, and seventy eight RPM records
Easily sync to Bluetooth connection and stream digital music right through built in speakers
Dial record's speed with advanced pitch control adjustments
Have one on one jams with headphone jack or add powered speakers through RCA ports to blast out loud
Specifications:

Belt driven turntable mechanism
Start/stop control
Bluetooth input
Pitch control
Auxiliary input
RCA out
Headphone jack
Stereo sound

Color: Tweed
Dimensions: 15.5 x 14.5 x 6.38 inches
Weight: 7 pounds
Manufacturer warranty: 1-year warranty
Item Specifics
Brand
Crosley
Model
Cruiser Deluxe Portable Turntable
MPN
CR8005D-TW
Drive Type
Belt Drive
Audio Outputs
Digital Coaxial RCA
Features
Built-In Speakers
Country/Region of Manufacture
Unknown
Crosley
We get our moniker from Powell Crosley, a pretty radical guy from the Twenties who knew music was for the people and created a radio for everyone. In keeping with his tradition and entrepreneurial spirit, we decided the vinyl experience was also for everyone. Our first turntable was released in 1992, when CDs were still king. Naturally, everyone thought we were nuts. But now, after over 30 years of bringing stylish music to the people, we're one of the biggest manufacturers and trendsetters of the new-millennium Vinyl Resurgence.

AMPLIFY YOUR STYLE.
This is our mantra. Expression is part of everything we do, not bound by time or age. From art to clothing to spaces, even the things we share on the internet are all part of our worldview.
Crosley is stepping up to a brand new stage. We're listening to music, to the world, and we're listening to you. Taking cues from awesome feedback from music lovers everywhere, Crosley is taking on the future with a heart of adventure. With the evolution of the C-series, we've turned a brand new side, and the needle's able to drop. Tune in with us, it's going to be a wild ride.
Free Shipping Free Returns, Box shows minor signs of wear, record player and all components are brand new and never used